MediaTek officially unveil their two new chip for mid-end segments, namely Helio P23 and P30. Both chips have an increase in the multimedia side, but still at an affordable price. In addition, the presence of P30 Helio is a bridge between high-end chip Helio X series with entry-level chip MT series.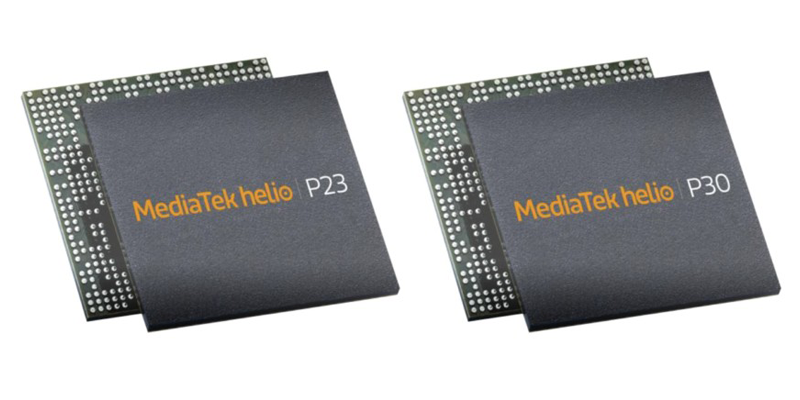 MediaTek Helio P23 and P30 has eight Cortex-A53 core consisting of two clusters, each of the four core 2.3 GHz maximum speed. For the RAM, both supporting up to 6 GB LPDD4X at a speed of 1,600 MHz. Different again with its GPU side who have been using ARM's Mali-G71 Bifrost which has a 20-25 per cent above the performance Mali-T880.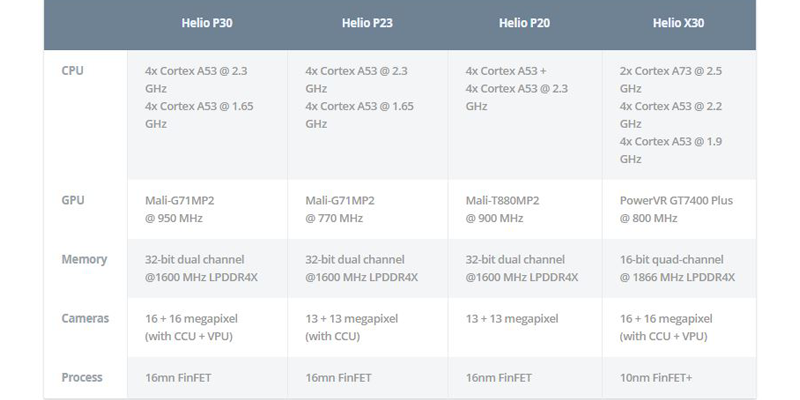 Although using the same GPU, the Mali-G71 on Helio P23 has a speed of 770 MHz, a little slower than Helio P30 G71 at the speed of 950 MHz. In addition, there are other differences in the camera support. Both of these chipsets is using MediaTek Camera Control Unit (CCU) of Helio X series, but on Helio P30 are additional features of Vision Processing Unit (VPU) 500 MHz.
Speaking of the camera, Helio P23 support the configuration of 13 MP + 13 MP with features CCU, while Helio P30 support the configuration of 16 MP + 16 MP with features CCU + VPU. CCU itself serves to accelerate the focal and exposure correction and VPU function to calculate power usage data efficiently used in audio and image processing dual-camera configuration.
Another interesting point of the second chip Helio P23 and P30 is support for dual-SIM 4G which not only supports 4G of data, but also voice and video LTE. 

Both also claimed debagai world's first dual-SIM and dual-4G VoLTE / ViLTE support. 

In addition, there is also technology MediaTek's TAS 2.0 smart antenna which can automatically set the optimal signal.
Labels:
News
Thanks for reading MediaTek Announces the Jago Multimedia Helio P23 and P30. Please share...!